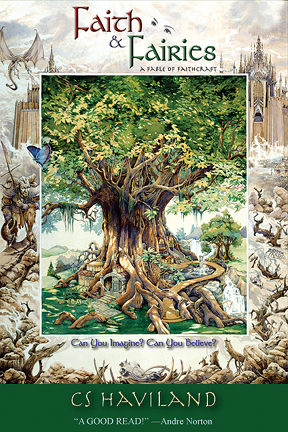 Faith & Fairies
A free 5-chapter preview! You may want to read the Foreword first.
You must have Adobe Acrobat or Adobe Acrobat Reader to view this PDF document.
Click here to download the free preview.
After the file downloads to your computer, it will either launch Acrobat or Acrobat Reader automatically, or you may have to locate the file and double-click it, depending on how your web browser is set up.
After you are finished with the preview, you may want to read the Afterword, and you'll certainly want to visit the Marketplace and buy the novel!
Contents